This online catalog is a work in progress and does not accurately represent everything in our store. Thank you for looking and please bear with us as we make this a great resource for you.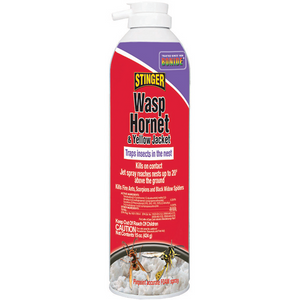 BONIDE STINGER WASP, HORNET & YELLOW JACKET AEROSOL FOAM
Bonide Stinger Wasp, Hornet & Yellow Jacket Aerosol Foam uses jet foaming technology to surround biting and stinging insects in an entrapping foam that drops them instantly. The formula coats nests for complete kill, and the residual action kills insects returning to the nest. Ideal for use in attics or anywhere nests are commonly built.
---
We Also Recommend