This online catalog is a work in progress and does not accurately represent everything in our store. Thank you for looking and please bear with us as we make this a great resource for you.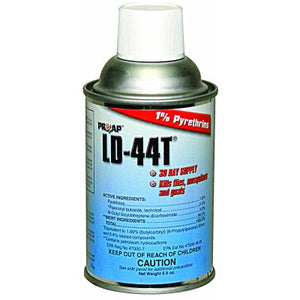 Prozap Ld-44t Insecticide Refill
Contain natural pyrethrin-a botanical insecticide from chrysanthemums. Kills: flies mosquitoes, and gnats. Universal can-will work in most units. For use in: restaurants, food handling areas, homes, schools, barns, hospitals, offices and more Dispenser has two adjustments: day/night switch & 5-30 mininterval setting.
This product can not be shipped to the following countries: Canada
Size:  6.5 oz.
---
We Also Recommend