This online catalog is a work in progress and does not accurately represent everything in our store. Thank you for looking and please bear with us as we make this a great resource for you.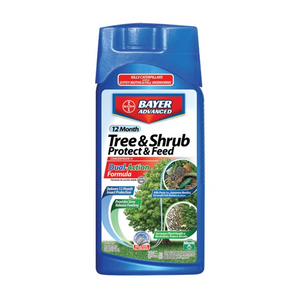 BAYER ADVANCED TREE & SHRUB PROTECT & FEED CONCENTRATE 1 QT
Bayer Advanced Tree & Shrub Protect & Feed Concentrate provides 12 months of systemic protection of trees, shrubs, and potted plants. The dual-action formula kills insects and prevents new infestations, while providing a slow-release feeding for healthier plants. Tree & Shrub Protect & Feed kills destructive Caterpillars, Japanese Beetles, Emerald Ash Borers1, Adelgids, Leafminers and Fall Webworms.
---
We Also Recommend