This online catalog is a work in progress and does not accurately represent everything in our store. Thank you for looking and please bear with us as we make this a great resource for you.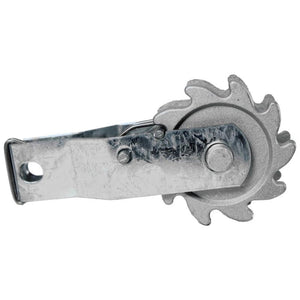 HOT DIP GALVANIZED STRAINER WITH SPRING
Install in fence line to periodically renew tension
Heavy cast cog with spring loaded latch
Hot dip zinc coated frame exceeds type iii specifications
No raw uncoated steel edge
Use no. 1701 handle to tighten.
---
We Also Recommend