This online catalog is a work in progress and does not accurately represent everything in our store. Thank you for looking and please bear with us as we make this a great resource for you.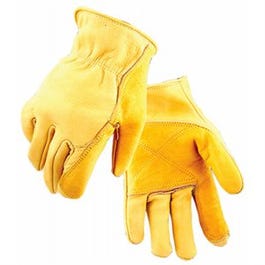 Iron Fencer Gloves, Gold Cowhide, Fleece Lined, Men's M
Medium, men's, black, fleece lined, iron fencer glove, made with durable & malleable gold grain cowhide, with a double palm, index finger & thumb for wear, rolled cuff.