This online catalog is a work in progress and does not accurately represent everything in our store. Thank you for looking and please bear with us as we make this a great resource for you.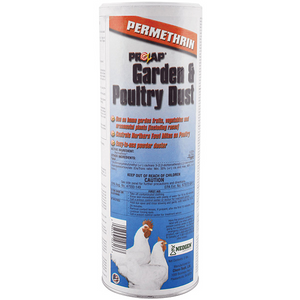 PROZAP GARDEN AND POULTRY DUST INSECTICIDE
Prozap Garden And Poultry Dust Insecticide contains .25% Permethrin, in a dust formula, to control northern fowl and chicken mites, lice and bedbugs in poultry and poultry houses, and brown ticks and fleas on dogs and cats. Also controls certain garden variety insects.
---
We Also Recommend