This online catalog is a work in progress and does not accurately represent everything in our store. Thank you for looking and please bear with us as we make this a great resource for you.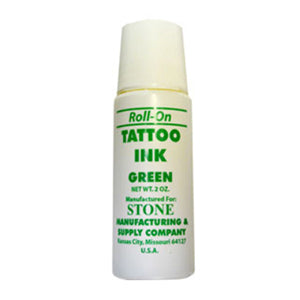 Stone Manufacturing Tattoo Ink Roll on Applicator Permanent Liquid Green 2 Oz
Time-saving, easyto-use roll-on.
 Available in two colors: green for dark-colored ears or traditional black.
---
We Also Recommend