This online catalog is a work in progress and does not accurately represent everything in our store. Thank you for looking and please bear with us as we make this a great resource for you.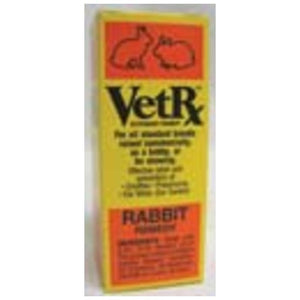 VETRX RABBIT REMEDY
Effective relief from symptoms caused by respiratory infections, colds, ear mites, ear canker, wheezing, snuffles.
For use in all standard breeds raised commercially or as pets.
---
We Also Recommend