This online catalog is a work in progress and does not accurately represent everything in our store. Thank you for looking and please bear with us as we make this a great resource for you.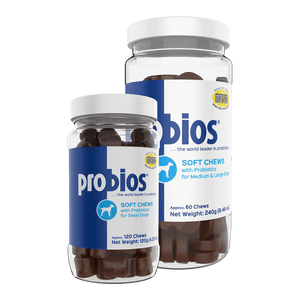 Vets Plus Probios Soft Chews Dog
Probios Soft Chews feature a highly palatable chicken liver flavor that makes administering them to your dog a breeze. Each soft chew provides two strains of live (viable) bacteria that help support proper digestion. These provide the ideal supplement for your pet's stomach caused by situations like travel or visits to the vet.
---
We Also Recommend