This online catalog is a work in progress and does not accurately represent everything in our store. Thank you for looking and please bear with us as we make this a great resource for you.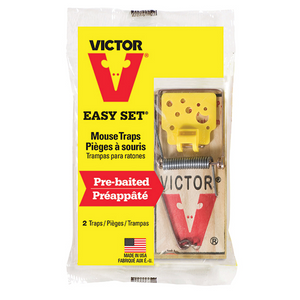 VICTOR EASY SET MOUSE TRAPS 2 PACK
The Victor Easy Set Mouse Traps require no baiting; the oversized plastic bait looks like a wedge of cheese and is trigger impregnated with scent.
---
We Also Recommend